In late May our Church building began to get a new roof !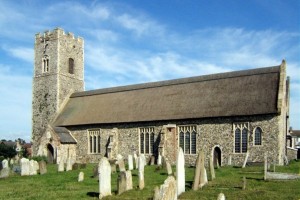 First came the Scaffolders, then the Scaffold….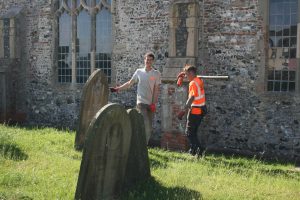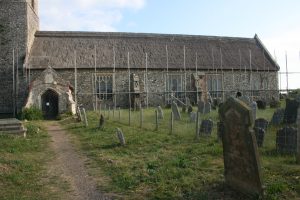 Then came the Thatch, and then the Thatchers…..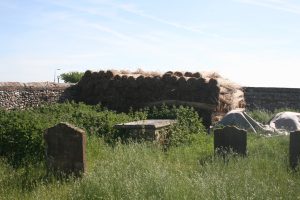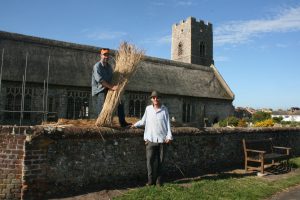 and then the long job of replacing all the Thatch on the north side of the church began.When this is done work is also needed on the South side.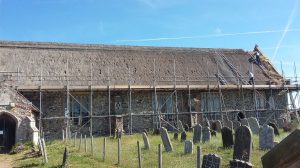 It's now beginning of June and work is progressing well on the North side.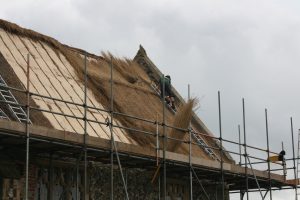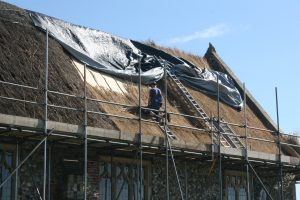 Progress at 14th June…..