Every Friday during  Lent we held Lent Café in Church from 10.00am to 12.30pm.
Our ever efficient group of caterers worked busily away in the kitchen supplying freshly made bacon rolls, teas, coffees, hot chocolate and soup for all –
– and  you could  add a delicious cake, scone or sausage roll for good measure!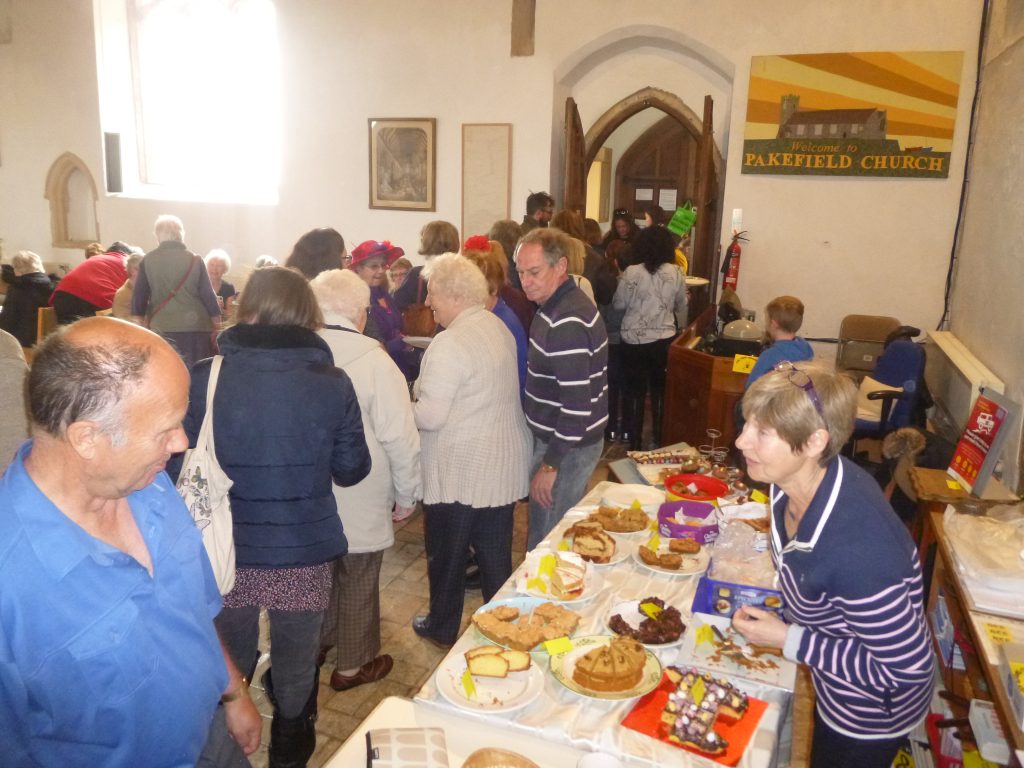 It was a time to meet old friends and make  and new – and have a chat and get together, as you can  see below: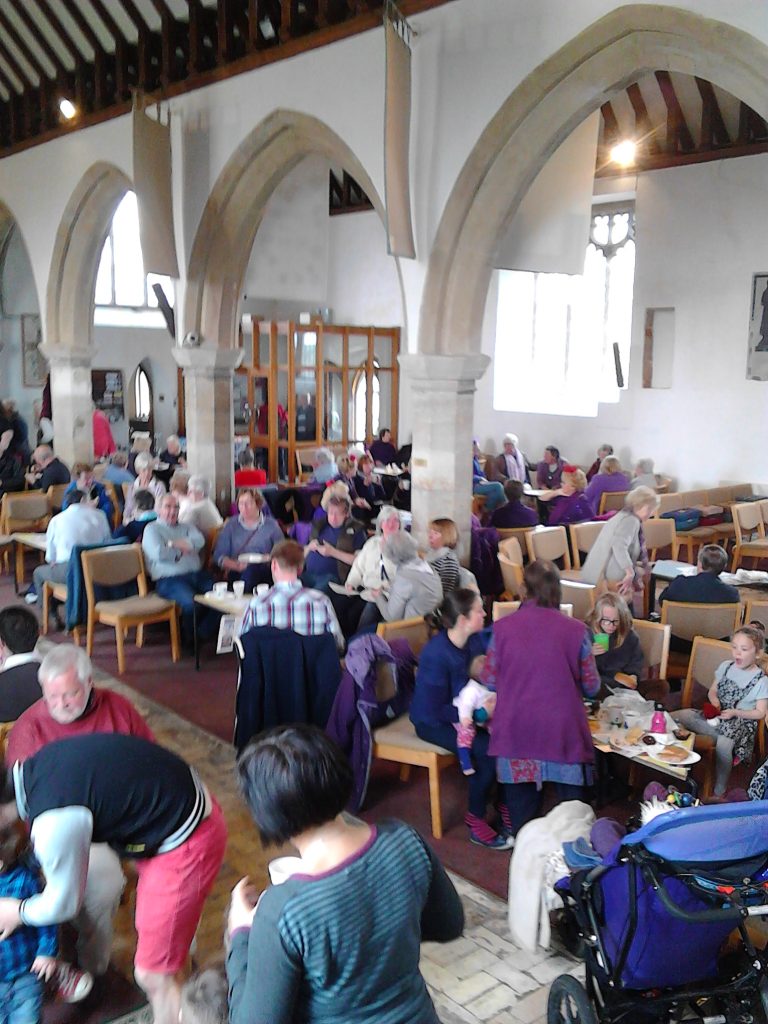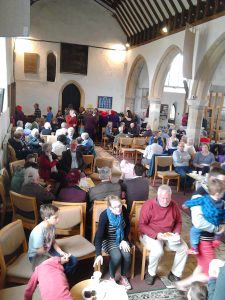 Although on 7th April, the last day, with the addition of children being on their school holidays, sometimes the queue was quite long, but at the end of the 6 weeks, wait for it………
……….£2,225 was raised for the Church Thatch Fund!
A BIG thank you for all who worked so hard all those weeks – AND all those who came along to support it!