Join us for our
L E N T C O U R S E
Don't GIVE UP something for Lent, but DO something new for Lent !
Our Course started Thursday 7th March from 7pm to 8pm in the Church Hall in Sunningdale Avenue, and continues Thursday evenings during Lent (14th, 21st, 28th March, and 11th April). This year we are going to follow the Bishop's Lent course, called 'The Prophetic voice of the church'. It looks at the radical nature of the gospel with a special focus on the church in India. The themes are: Community, Injustice, Gender, Climate and Hope. It will be a time for us as a whole church to think, pray and talk about
the stories from India and Bible passages that link to these themes. Make it part of your Lenten Discipline to come!
* * * * *
L E N T C A F E continues !
Every Friday morning in Lent
10.00am to 12.00pm
29th March and 5th, 12th April
Come along for a mug of tea or coffee, cakes, scones, sausage rolls and most importantly the famous Pakefield Bacon Roll!
PLUS a chance to catch up with old friends for a chat – or make some new ones!
See you there !
* * * * *
T E D D Y E D W A R D C L U B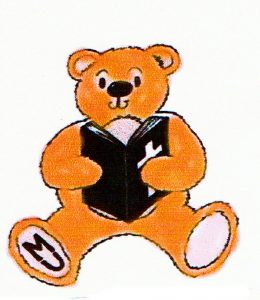 Wednesday 4th April
1.30pm to 3.00pm in the Church
Teddy Edward is for parents, grandparents or carers with babies and toddlers run by members of our Mothers' Union Branch at Pakefield. We meet with Teddy Edward on the 1st Wednesday of the month in church, from 1.30-3.00pm. We have a story from the Bible, sing some songs, play with toys and whizz around on the trikes! We enjoy snacks and the adults have a cup of tea or coffee.
* * * * *

M E S S Y E A S T E R…
…is in the Church on Thursday 11th April
from 2.00 to 4.00pm. (please note different time)
Messy Church is a monthly time of getting messy, and making crafts while learning and exploring more about Jesus and God's love for us. We have a different theme each time, we sing action songs, hear God's word from the Bible and pray together, and our popular puppets always make an appearance to sing a song!
* * * * *
CAR BOOT SALE
Bank Holiday Monday
4th May 2019
More details soon
* * * * *
P

A K E F I E L D S I N G E R S
in C O N C E R T
Saturday 1st June
All proceeds to Church Funds – more details soon…..
* * * * *
Are you brave? Do you want to take a risk?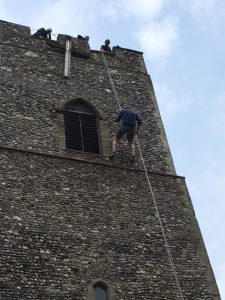 If so, book a place to abseil down the Church Tower on Saturday 8th June
* * * * *

S U M M E R F E T E

Saturday 13th July

2.00pm
Book the date Now !
* * * * *