We will again be having two Christingle Services this year so that everyone can enjoy. They are on Sunday 2nd December at 4pm with Pakefield Primary School and 6pm with CYM Childrens Club.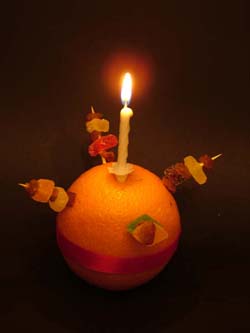 Please follow us on Facebook and Twitter to keep up to date on what is going on in and through Pakefield Church.
PAKEFIELD CHURCH CHRISTMAS SERVICES & SPECIAL EVENTS
Sunday 2nd Dec. 4.00 & 6.00 pm Christingle Services
Saturday 8th Dec. 2.00pm* Christmas Fayre
Wednesday 12th Dec. 2.00pm Mothers' Union Deanery Service
Wednesday 12th Dec. 7.30 pm Wives Group Carol Service
Thursday 13th Dec. 3.30pm Messy Christmas
Friday 14thth Dec. 9.30 am Pakefield Primary School end of term Assembly
Sunday 16th Dec. 6.30 pm Carol Service with the Pakefield Singers.
Tuesday 18th Dec. 12.30 pm* Lunch Club Christmas dinner
Thursday 20th Dec. 2.00 pm* Mothers' Union Christmas meeting
CHRISTMAS EVE 4.00 pm Carols round the tree for all the family.
11.30 pm Midnight Communion
CHRISTMAS DAY 10.30am Family Communion Celebration
NEW YEAR'S EVE 11.45 pm Watchnight Service of Compline
(* in the church hall)