My name is Katey Mills and I am the Children and Families worker at Pakefield Church. I am so excited to be a part of the Church Ministry, and am really looking forward to getting to know the children and their families. My husband and I live in Pakefield with our three children and our golden retriever Harvey. The children attend Pakefield Primary school, where I am also a mid-day Supervisor, and volunteer. I was brought up in Pakefield until my mid-teens when my family made a move to Beccles. My husband and I were then privileged enough to be able to move back to the area about 15 years ago. As a family we love the beach, the community of Pakefield, and the family of the church.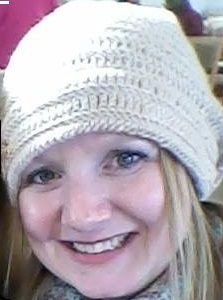 We attend Pakefield Church on a Sunday at the 10.30am service, where the children attend the Sunday club, and they are also firm members of the Tuesday Youth clubs and Messy Church.
My aim in this role is to encourage the children and their families to come and explore our clubs and church activities. The children of this generation are our future, our church's future, and I strongly believe that the Church should be a welcoming and enjoyable experience for everyone. We are so blessed with our facilities in Pakefield Church. Being able to adapt the church for different events, hosting Messy Church and school assemblies. Our church is inviting, and I would like to invite any families to come along and see what we are up to.
The Tuesday evening clubs in the church hall are for children from 5 upwards, and offer a range of different activities. We have the popular tuck shop, a craft activity, fun and games and a time where we sit and hear of God's words in the bible. We relate the teaching to the modern day lifestyles of the children, and explain that the teaching is very much aimed at everybody in the present day – it is not just history, it is a way of living now, with love in our hearts and kindness in our ways.
Messy Church is a time for the children to come together in our church to sing and dance, and do crafts. Each month we run a theme, and all the crafts relate to it. The puppets are good fun and the children love having the chance to try them out for themselves. The adults get tea and biscuits, and a chance to sit and listen to Bob's teaching whilst watching their children have fun. It is a brilliant time, and is finished off with a meal in the Church Hall. Everyone is welcome, every 2nd Thursday of the month after school.
As a member of Pakefield Church we are witnesses to God's blessings again and again and again. I feel truly blessed to be a part of the Children's Ministry and, with God's grace, will be an approachable and friendly member of the team.
May God bless you all, Katey x
I can be contacted on 07834 910714 or katey_mills@yahoo.com.