Messy Church is a monthly time of getting messy, and making crafts while learning and exploring more about Jesus and God's love for us. We have a different theme each time, we sing action songs, hear God's word from the Bible and pray together. And our popular puppets always make an appearance to sing a song!


September 19
Messy Church: September
The animals went in two by two Hurrah! Hurrah! … (You'll be singing that all day now!) After the summers break it was so wonderful to see the children and their families coming to join in the fun, and what fun we had! There was singing and dancing, games and crafts, all focused on the well-known story of Noah's Ark. We made a beautiful giant rainbow, which was started at the all age service, and then finished by the Tuesday clubs … and is now bringing some colour to the church hall! Along with a large Ark and numerous animals!!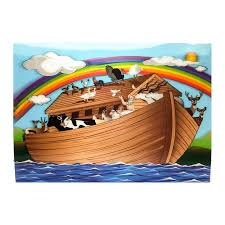 There were biscuits to decorate, and tea to drink! Stories shared that have been told to generations yet still make the children's eyes sparkle and remind the adults of years gone by. It is so important to keep the bible stories alive for generations to come. It was the message of hope and love, and God's promise in a rainbow all rolled into one. AND we were delighted to welcome Marney and Bethany from CYM as they were Baptised during our Messy Church session. So not only did we have the story of Noah, we also got to add a new page to our own story as a Messy Church Family. Now that is something to celebrate! This slot each month is the families church, and I invite you to come and see what it is all about. All ages are most welcome. It is a wise person who listens to God like Noah did, but it also takes courage and a bucket load of faith. In the roughest of storms look for the rainbows … each one a promise that God is with you, he loves you and will never leave you. And as we know … God does not break his promises.
See you all on Oct 10th for our super LIGHT PARTY!
God Bless
Katey x