Our Carols around the Tree service held at 4pm on Christmas Eve had our church building soon filling up.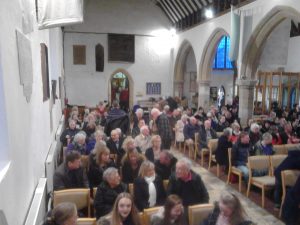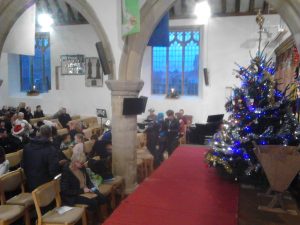 With every available chair taken (some with two on – parent plus child), choir stalls used, and folk standing, over 300 people of all ages were there to enjoy and take part in this ever popular service, and once again our musicians did us proud !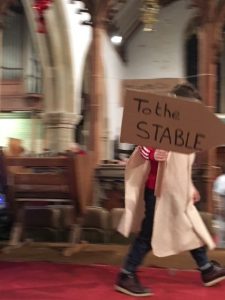 As the Narrator, Trudie, told the Nativity story it was enacted by many of the children present, and a Nativity tableau took shape, including a live baby boy albeit, carefully loaned by his mum sitting close by!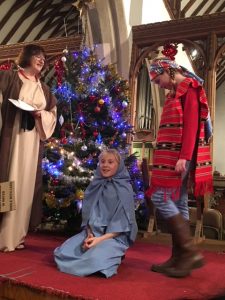 The story was interspersed with carols and prayers so that everyone present could fully take part, until finally the whole Nativity scene was complete on the staging to join together in the final carol.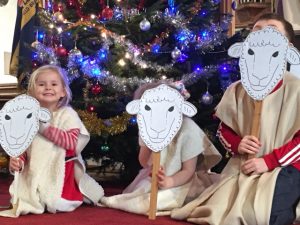 As everyone left the church, going out into the darkness there was the feeling that God had been with us in this celebration of Jesus' birth and Christmas was really now beginning.