Our Carol Service at Pakefield was held at 6.30pm on Sunday 11th December this year.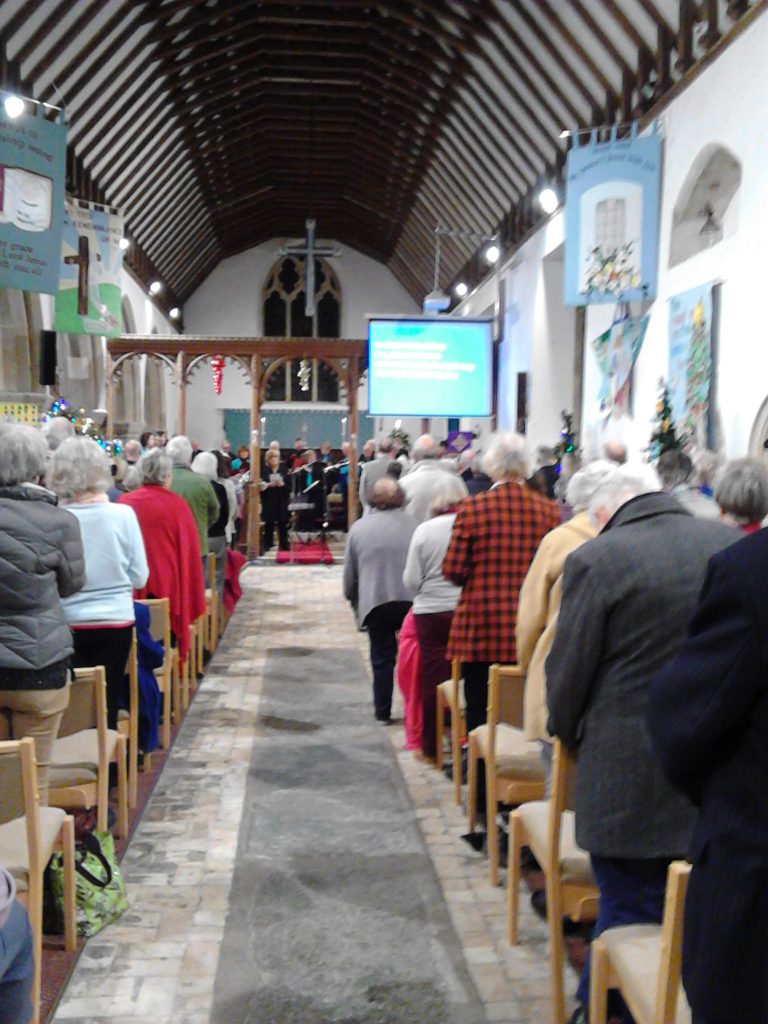 The Service began in darkness and then from the back of the church came the sound of the Pakefield Singers who were with us for this service, singing 'Once in Royal David's City'. They then processed by candlelight to their places at the front of the church, and Bob and the rest of the congregation joined in the rest of this well known carol.
The Service then continued on a 'Nine lesson and Carols' theme with members of various Church groups leading us through the Christmas Story interspersed with Carols and Christmas songs from the Pakefield Singers.
The Sermon preached by Bob, included a short video of the Nativity.
At the end of the Service over 220 people went out into the darkness and coolness of the evening air on the cliff having been told once more the story of the coming of our Lord and Saviour Jesus Christ.